The Banking Scene Events
#TBSCONF24AMS, March 26, 2024, Eye Filmmuseum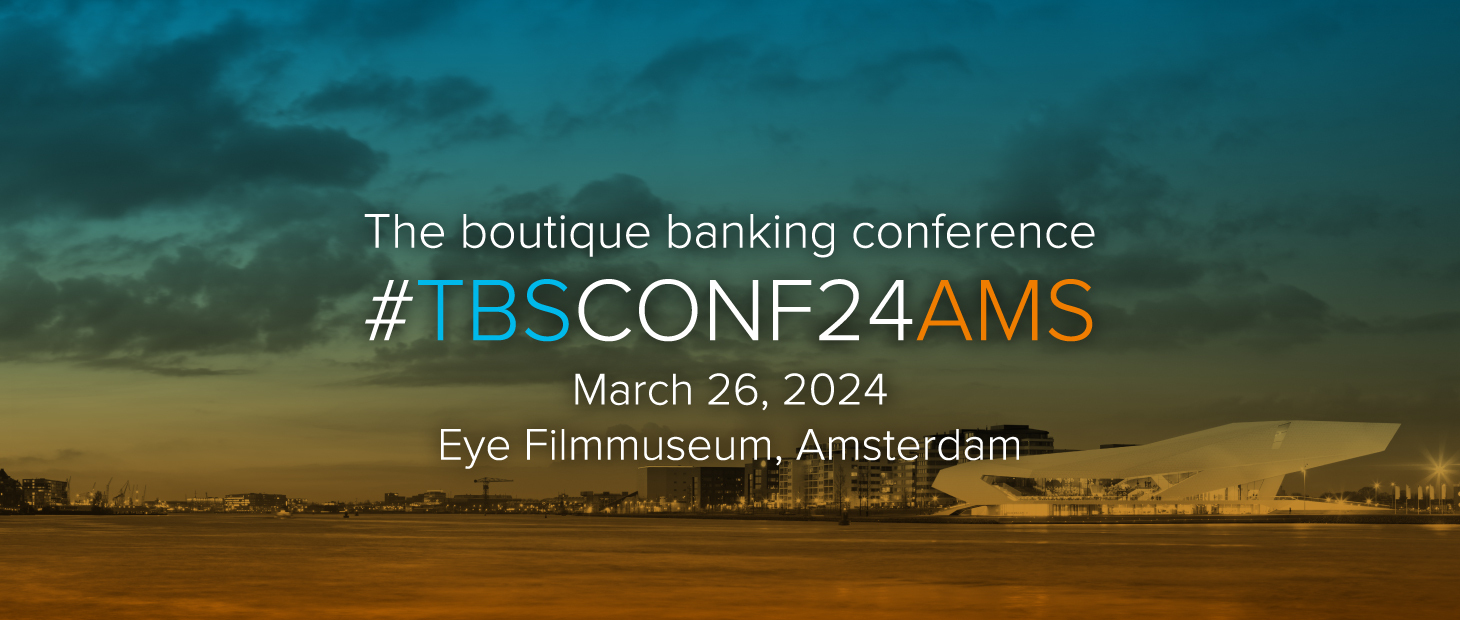 What brings banks back at the forefront of societal transformation? Find out at #TBSCONF24AMS, our annual Conference in Amsterdam.
On May 26, 2024, we meet again in Amsterdam, for our third Dutch meetup, bringing together +150 attendees for mindboggling discussions and lively debates in the networking..
The theme this year will be "The Paradigm Shift in Banking: Transforming the Rules of Engagement".


A profound transformation is sweeping through the banking industry, redefining the very nature of how financial institutions engage with their customers.

Technology lies at the heart of this paradigm shift. It has not only disrupted traditional banking models but has also paved the way for new opportunities, with data-driven insights, open and embedded finance enabling enhanced customer experiences and streamlined operations, transforming the expectations from financial services providers.
The journey ahead promises not only increased convenience and efficiency for customers but also an era of financial services that are there for the customer, and with that customer, tailored to individual needs.
Join us as we explore these key topics and lessons learned from the leading minds in Financial Services in our quest to help you shape the bank of tomorrow.
The
event website
is now online and tickets sales are open.
Please
reach out
if you like more information on sponsoring this event.
This is what #TBSCONF23AMS looked like: