The Banking Scene Afterwork
Bank of the Future: Automation in Banking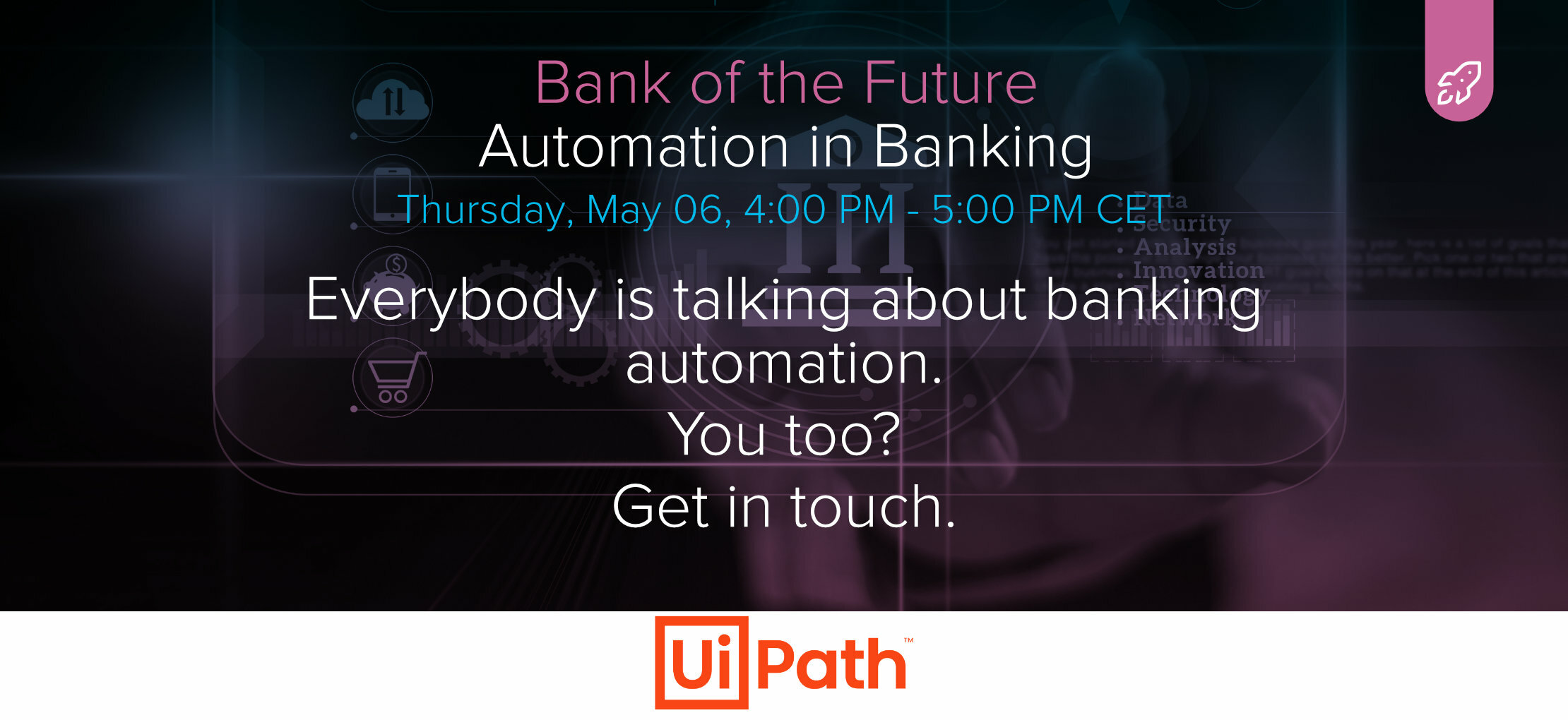 Banking of the Future: Automation in Banking
Everybody is talking about banking automation. In this session, we'd like to bring all these discussions together and help each other by collecting all these stories into a best practice during The Banking Scene Afterwork of May 6.
Do you have a story to share on your automation or hyperautomation journeys? Would you like to listen to other people that have experience with RPA or hyperautomation?
Make sure you register for this third practical conversation on automation in banking!
Practical

If you subscribed, you received a mail confirmation with a unique link to the Zoom session, and the possibility to add this in your agenda.
Alternatively, your Eventbrite ticket provides you access to the same link, which activates 5 minutes before the start of the session.
!! Please check your spam box if you registered, but didn't get a link!!
The recordings of this event will NOT be published, so please make sure you join us from 16h to 17h CET to capture all the useful insights.
TICKETS
Loading ticket sales may take a few seconds. Please contact us if you encounter problems with the ticketing system.
(if you cannot checkout, you may have forgotten to answer the mandatory question "What experience or vision would you like to share linked to banking automation?")