The Banking Scene Afterwork
Bank of the Future: Performance Management Transformation through Connected Planning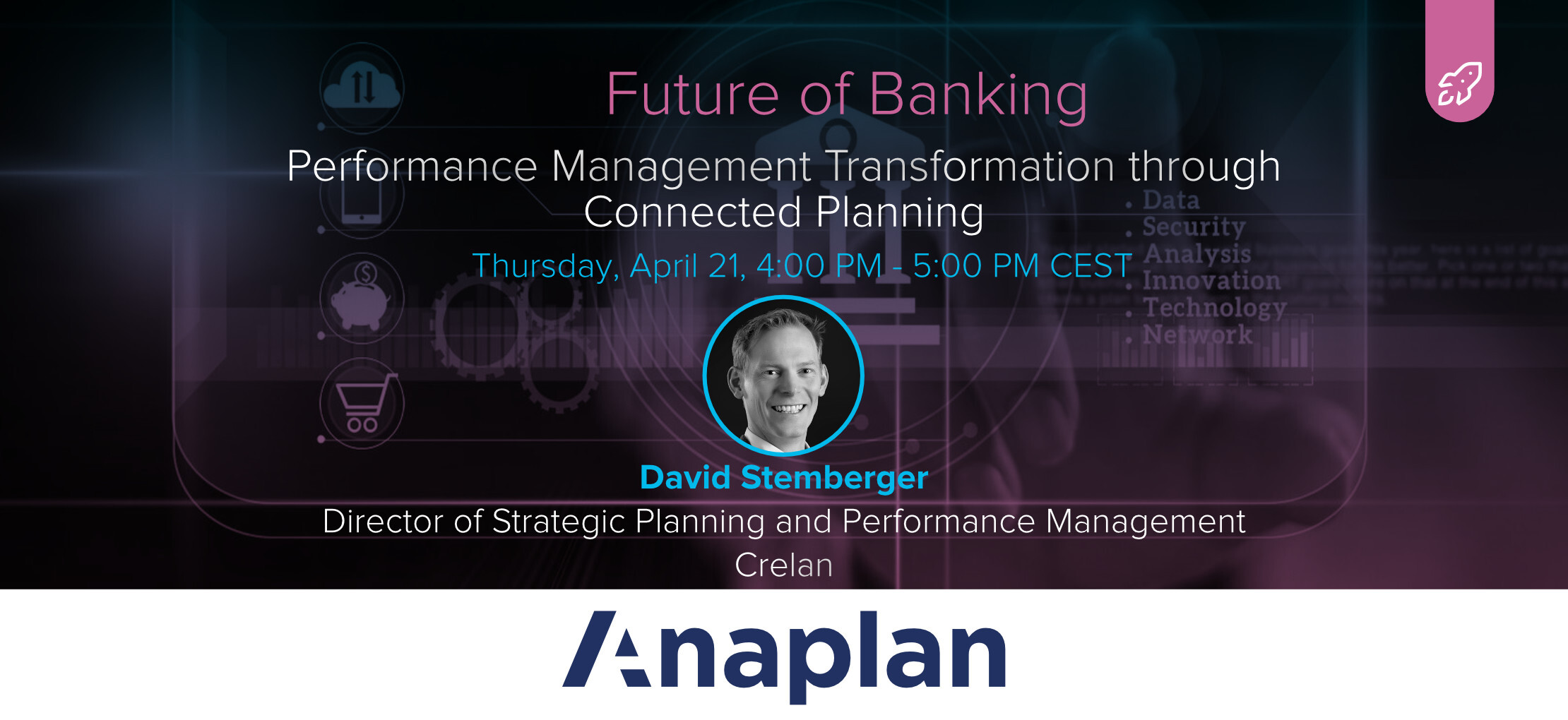 Performance Management Transformation through Connected Planning
For this sponsored session, we have the kind support of Anaplan.
Learn how to use connected planning to drive business performance by bringing People, Data and Plans together in this session, kindly sponsored by Anaplan.


Discover how Crelan & AXA Bank use Anaplan to merge data with planning for up-to-date, faster and reliable business insights.

We invite David Stemberger, Director SPPM (Strategic Planning, Performance management and Management Information) of Crelan and Axa Bank Belgium to share his experience of connected planning and its impact on performance management.
Practical

If you subscribed, you receive a mail confirmation with a unique link to the Zoom session, and the possibility to add this in your agenda.
Alternatively, your Eventbrite ticket provides you access to the same link, which activates 5 minutes before the start of the session.
!! Please check your spam box if you registered, but didn't get a link !!

TICKETS
Signing up for this sponsored session requires consent that you agree to receive communication about Anaplan's products and services. I understand that I may unsubscribe at any time by visiting Anaplan's Preference Center (available at https://info.anaplan.com/Preference-center.html). For more information about Anaplan's privacy practices visit https://www.anaplan.com/privacy-policy/.
Loading ticket sales may take a few seconds. Please contact us if you encounter problems with the ticketing system.
(if you cannot checkout, you may have forgotten to answer the mandatory question if you already have a question in mind for our speaker)