The Banking Scene Afterwork
Future of Banking: The Impact of DORA on Fintech-Bank Collaboration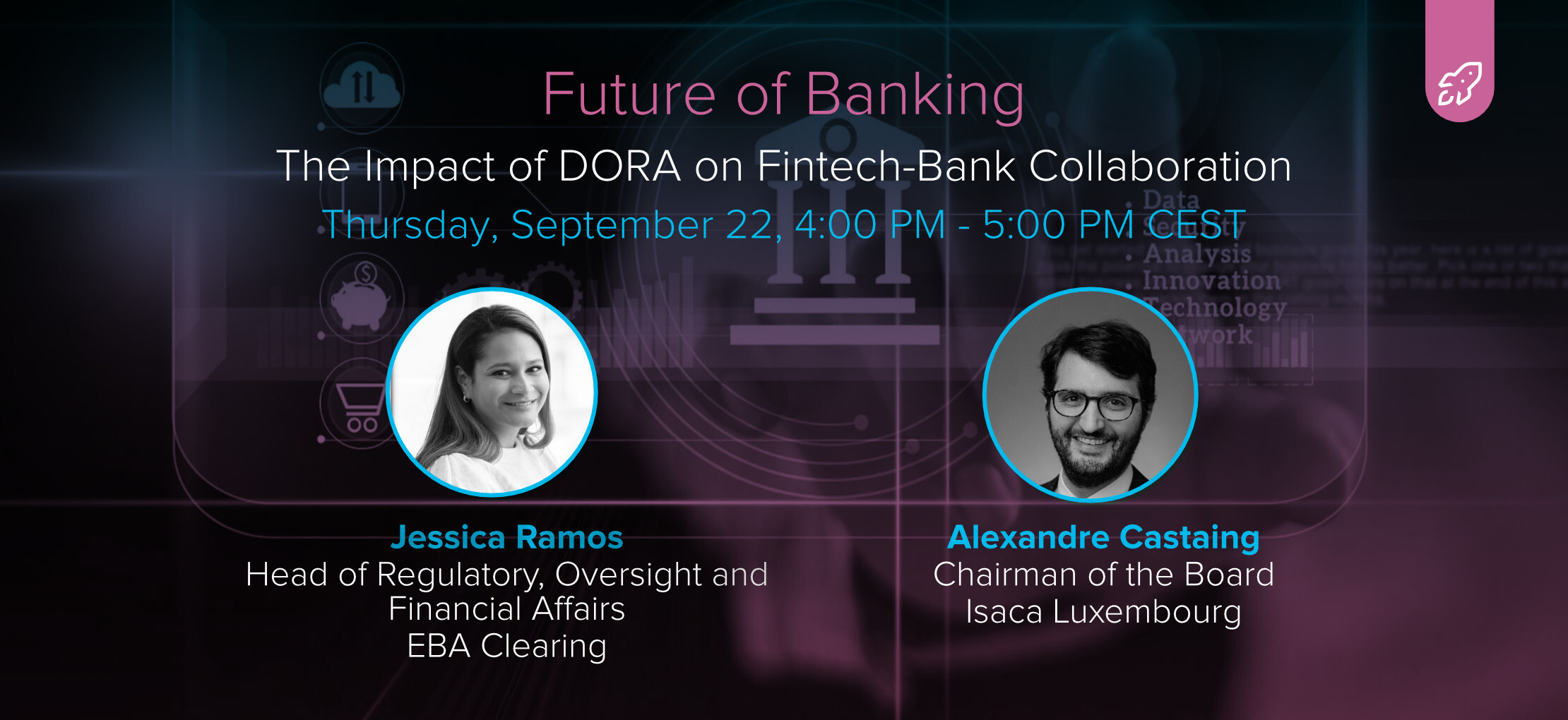 The Impact of DORA on Fintech-Bank Collaboration
The Digital Operations Resilience Act (DORA) is the European Union's attempt to streamline the third-party risk management process across financial institutions.
A draft of DORA was published by the European Commission on 24 September 2020. Later this year, more than 2 years after the draft of DORA, the final regulation is expected to be published.
DORA attempts to bolster operational resilience within the financial industry to guarantee business continuity. One way to do that is to force Critical ICT Third-Party Providers to conform to regulatory standards, supervised by one of the three European Supervisory Authorities.
How does this work? And what will be the impact on Fintech-Bank collaboration?
Will it grow trust between different organisations and encourage collaboration opportunities, or will the increased complexity lead to less collaboration and innovation?
These are a few questions we will try to answer in this session.
Our guest speakers are:
Jessica Ramos, Head of Regulatory Affairs, Oversights and Financial Affairs at EBA Clearing and EWPN Ambassador for Belgium
Alexandre Castaing, Chairman of the Board as ISACA Luxembourg, Managing Director at Axon Advisory and former Head of Operational Risk at RBC
Practical

These sessions are under Chatham House Rules, so recordings will NOT be published. However, we do share the key take-aways in our weekly blog.
If you subscribed, you receive a mail confirmation with a unique link to the Zoom session, and the possibility to add this to your agenda.
Alternatively, your Eventbrite ticket provides you access to the same link, which activates 5 minutes before the start of the session.
!! Please check your spam box if you registered, but didn't get a link !!

TICKETS
Are you a member? Make sure you select the free member tickets.
Interested in becoming a member? Get in touch: info@thebankingscene.com